What's new with
Chromebook?
Chromebooks update automatically to provide you with the latest features and keep the software fresh and speedy. Here are some highlights from recent updates.
Better video calling
With the new Google Meet app you'll get improved performance and easy-to-access features, like video backgrounds, that make meetings more inclusive and fun. Google Meet is also now pre-installed on all new Chromebooks, so it's easy to search for the app by pressing the Everything Button or key.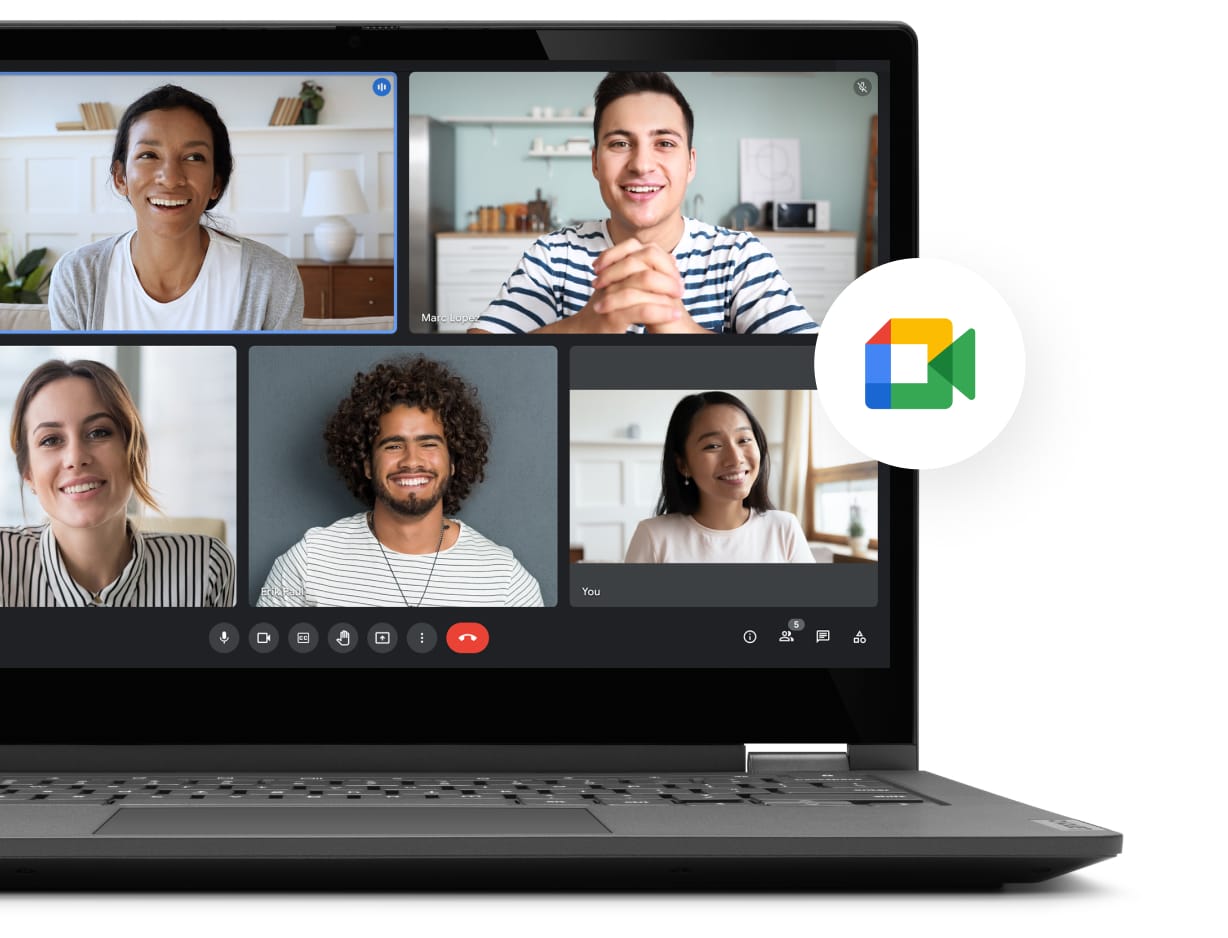 Add an emoji with the new picker
It's even easier to express yourself with emoji on Chromebooks. The new keyboard shortcut (Everything Button or key + shift + space) brings up a compact emoji picker. You'll be able to see your recently used emoji, search and scroll for others. With a click, insert the perfect emoji into a conversation, document or any text field on your Chromebook.
Personalise your desktop
Personalise your desktop with new wallpapers designed by Aurelia Durand, Sabrena Khadija and Meech Boakye, inspired by the concept of togetherness. Try them now by right-clicking your desktop, choosing 'Set wallpaper', then 'Togetherness'.
More files at your fingertips
You might already use Tote for quick access to your recent downloads, screen captures or any files that you've pinned. Now completed scans from the Files app and reports from the Diagnostics app will also show up in Tote. So once you save a scanned document it will be easier to find, right from your Chromebook shelf.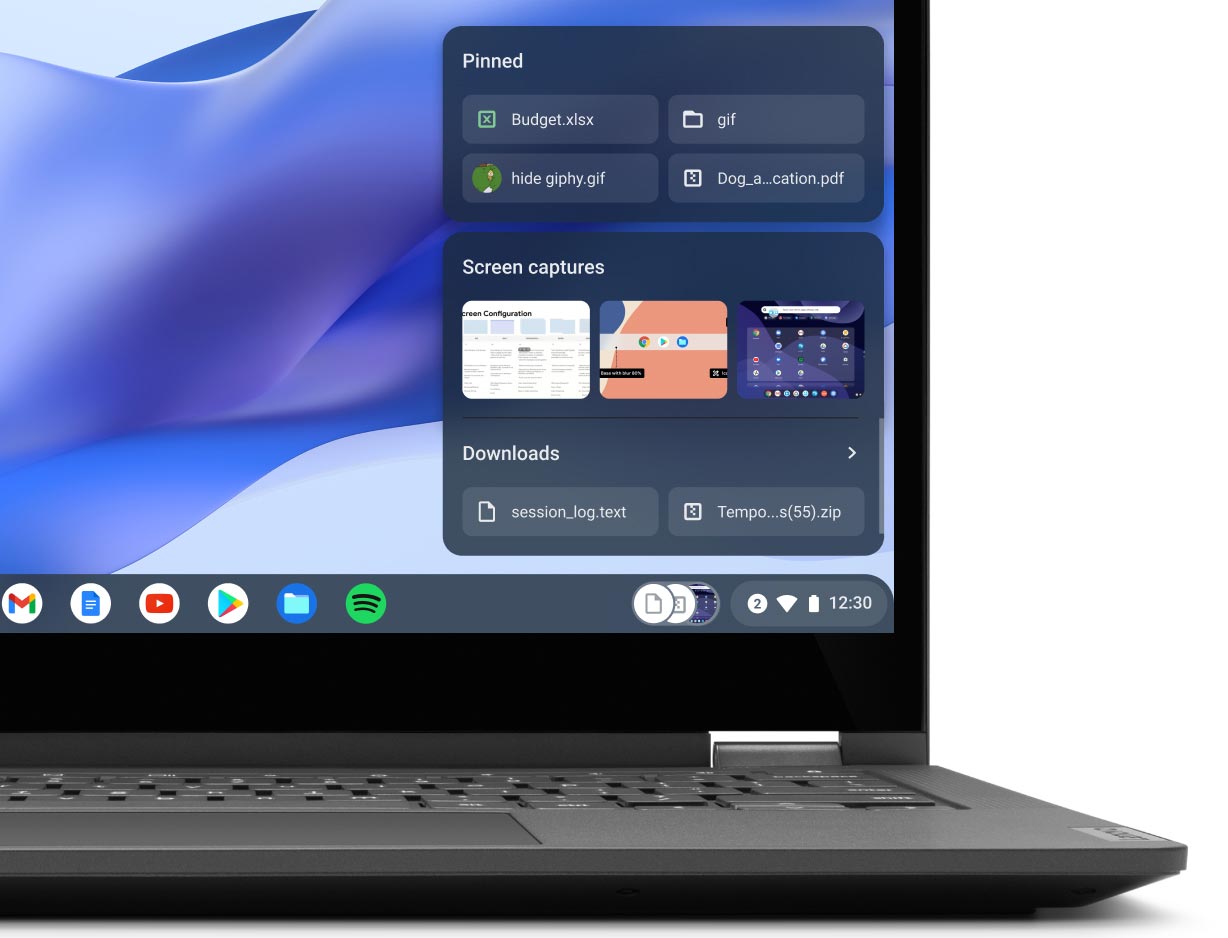 Looking to

make a switch?
Switching from Mac or Windows is as easy as logging in. In just three simple steps, you'll find your files and photos ready to go on your new Chromebook.