Be everywhere your shoppers are.
Upload your product data to Google Merchant Center, and let millions of shoppers see your online and in-store inventory.
Talk to a human.
1-866-246-6453
Free phone support
(Mon–Fri, 9am–8pm EST)
Shopping Ads Campaigns
Show shoppers what you've got.
Ready to promote your products online? Google Merchant Center is the first step to featuring your products in Shopping Ads campaigns. You can edit your inventory whenever you want, so shoppers will always see the right information in your ads.
water pitcher with lid
water pitcher with lid glass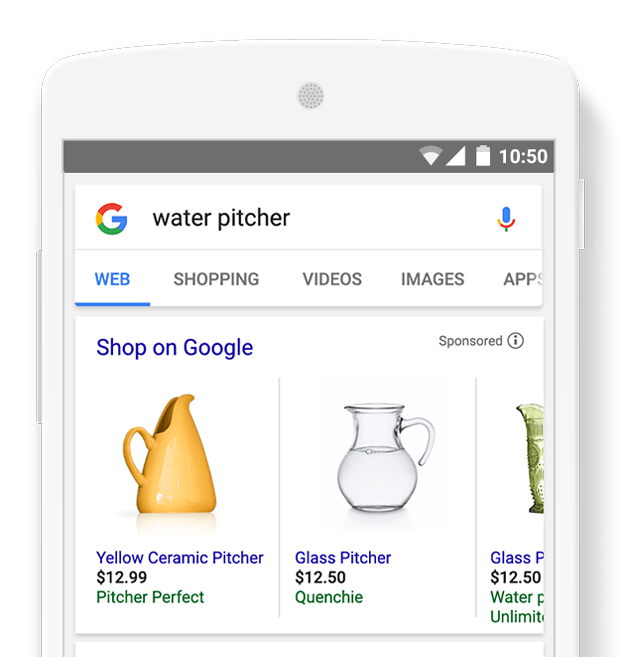 Dynamic Remarketing Ads
Give shoppers a second chance to buy.
Shoppers don't always buy right away. Dynamic remarketing ads pull from your Merchant Center feed to show shoppers the products they've already viewed on your site. You can also add custom messaging to help jog their memories — and close more sales.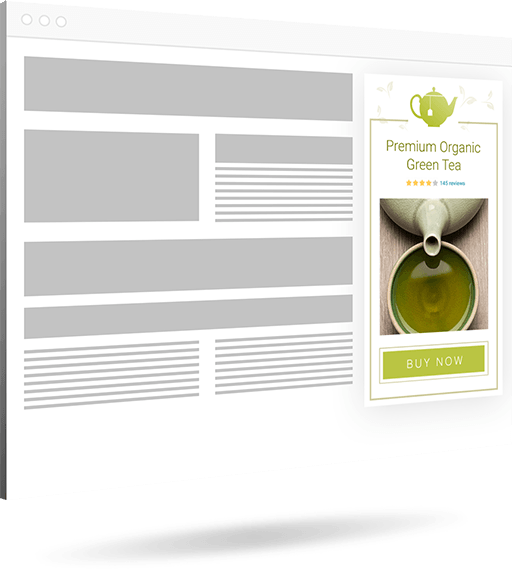 More solutions for your business.