Chromecast Specs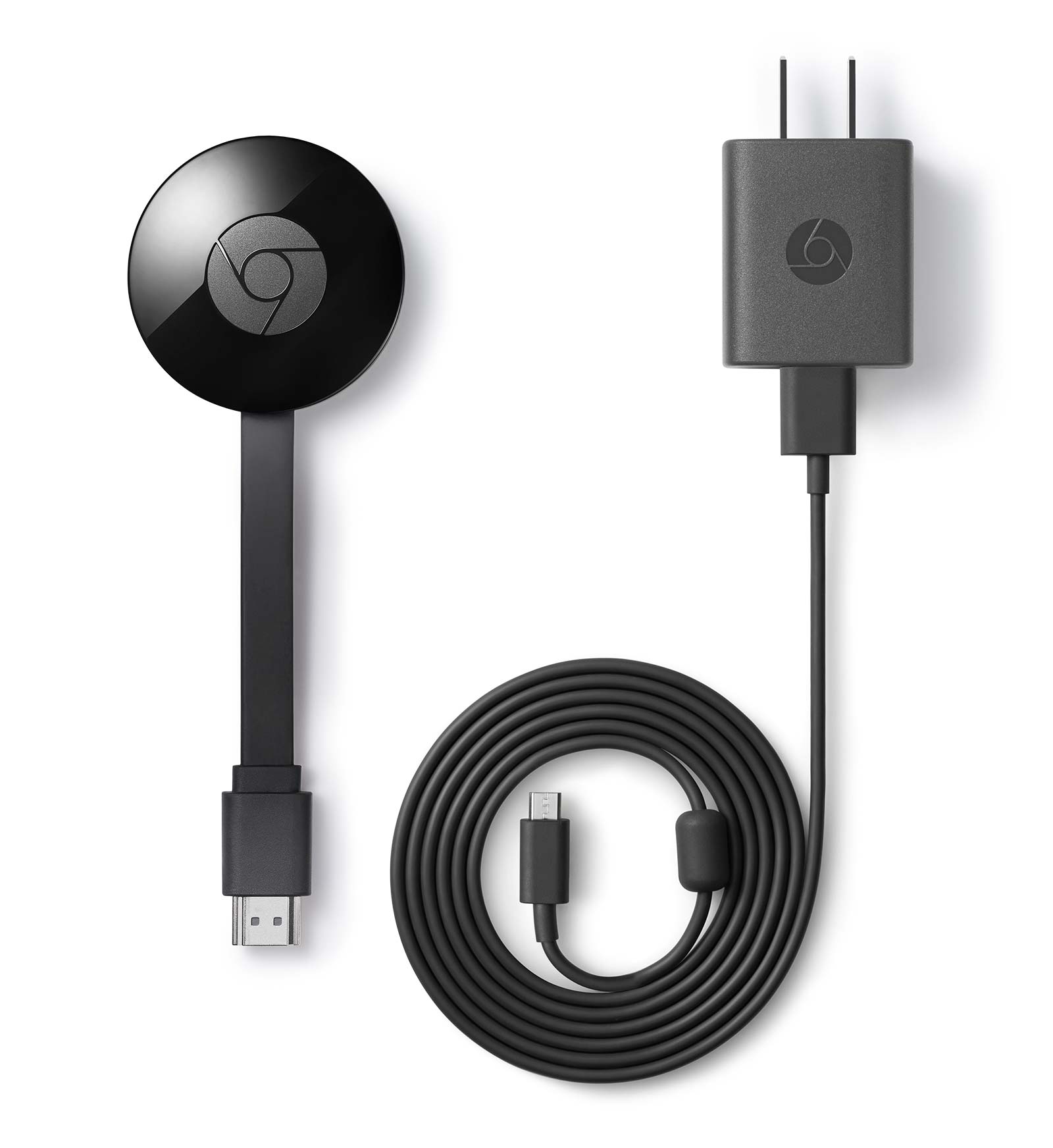 What's in the box?
Chromecast
Power cable
Power adaptor
Requirements:
TV with an HDMI port
Wi-Fi network
Compatible computer or mobile device.
Supported OS and devices: Android 4.1 and higher, iOS 8.0 and higher, Mac OS X 10.9 and higher, Windows 7 and higher
Availability and performance of certain features, services and applications are device- and network-dependent and may not be available in all areas; subscription(s) may be required, and additional terms, conditions and/or charges may apply.
See Full Specs
Dimensions:
Length: 2.04 in (51.81 mm)
Width: 13.49 mm (0.53 in)
Height: 51.81 mm (2.04 in)
Power cable: 1.75 m
Ports & Connectors:
HDMI to plug directly into the TV
Micro-USB power
Colour
Lemonade – Google Store exclusive
Coral – Google Store exclusive
Resolution:
Full standard 1080p resolution
Wireless:
Supports all your wireless networks Wi-Fi 802.11ac (2.4 GHz/5 GHz)
Power:
Supports the standard 5V, 1A power supply
If you have to use a different power supply than the one provided with your device, be sure to use a UL-listed power supply marked "LPS" or "Class 2", with output rated 5Vdc, 1A.