The best 10 minutes you can spend on your business today
New - It only takes 3 steps to get your business on Google Search, Maps and Google+ for free.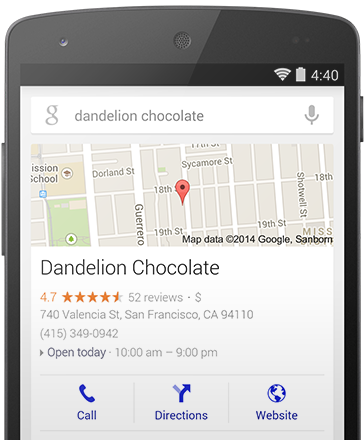 1
Tell us which business is yours
Find your business on the map. If it's not there yet, add it for free.
2
Verify we're talking to the right person
We wouldn't let just anyone manage your business info. We'll contact you over the phone, or send you a letter, to confirm that you're, well, you.
3
Help customers get in touch
Make sure we have the right info for your business, including phone number, address and hours.
That's it. Really.
That's all it takes to connect your business with customers on Search, Maps and Google+.