Case Studies
Organizations like yours are using Google for Nonprofits in exciting, unexpected and effective ways. See how these nonprofits are increasing their reach and impact every day.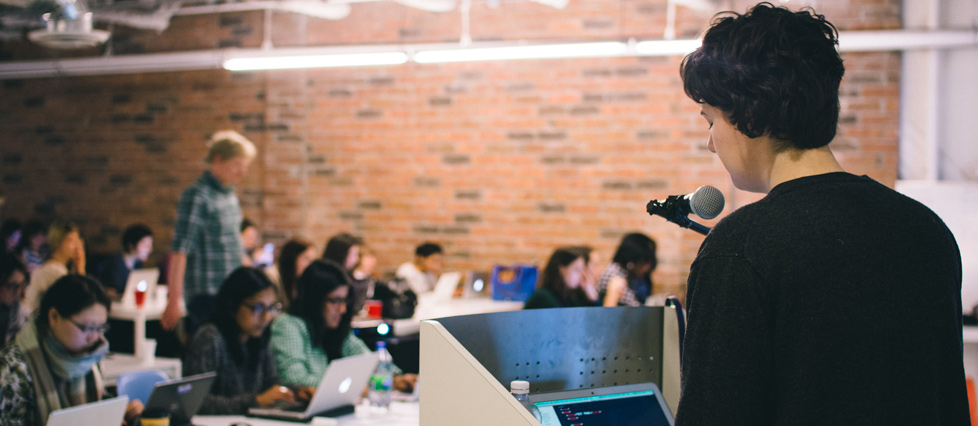 Photo from LadiesLearningCode, a Google for Nonprofits organization.
Ladies Learning Code
Mission
Ladies Learning Code works to empower everyone to feel comfortable learning beginner-friendly technical skills in a social, collaborative way. They have chapters across Canada, thriving youth programs called Girls Learning Code and Kids Learning Code and a permanent workshop space in Toronto.
What they wanted to do
Active in 18 cities nationwide, with six full-time staffers, Ladies Learning Code operates on the principle that technology offers everyone a way to be creative. Since the group's founding in 2011, they have attracted over 8,000 adults and 1,000 kids to 270+ events, including Intro to HTML & CSS, Intro to Photoshop & Illustrator and Mother–Daughter HTML & CSS HackDay.
"There is no reason why men or women or boys and girls should not be encouraged in this field," says Melissa Crnic, one of the group's directors. "We have found that our workshops, because they are in-person, social and collaborative, are environments where women especially feel comfortable learning." Although Ladies Learning Code is based in Ontario's capital, their decentralized team wanted to offer events as widely as possible across the whole country.
How did they do it?
Free tools from Google for Nonprofits let Ladies Learning Code focus on their mission rather than infrastructure and administration. "Resources are tight, so the ability to connect with our team virtually through Google Apps for Nonprofits is really, really important to us," Crnic says.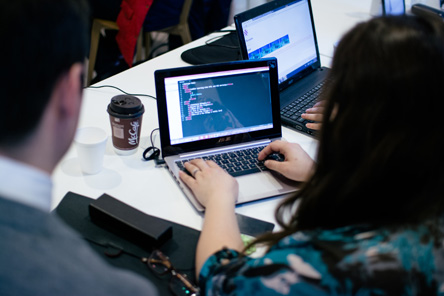 "The money we do have goes a lot further, because we are able to spend it on programming and not on email accounts. We can spend that on creating great content and programming or helping to fund our work space." Ladies Learning Code also received Google Ad Grants, the nonprofit edition of AdWords, Google's advertising program. They use their grant to advertise their events and workshops all across Canada.
Did it work?
Thanks to Google for Nonprofits, Ladies Learning Code has some 60 Gmail accounts for volunteers and mentors. "Everyone already knows how Google works," Crnic says. "It is really seamless, with great storage and access to information. We rely on the other tools as well, sharing documents across the chapters with Google Drive. Knowledge sharing is really important to us." The group also uses Hangouts to hold meetings with volunteers across Canada. They often share those sessions with others throughout the organization by posting YouTube videos.
Google Ad Grants lets the group advertise events anywhere in the country. "That is something we haven't had before and are excited about," Crnic says. "Our first campaign was great, with 550,000 impressions. Google Ad Grants really helps us in promoting our camps and workshops."
Google for Nonprofits, she adds, "allows us to focus on what we want to do, which is to get more women and girls into technology. We would not be able to do that otherwise."
Learn about these great nonprofits