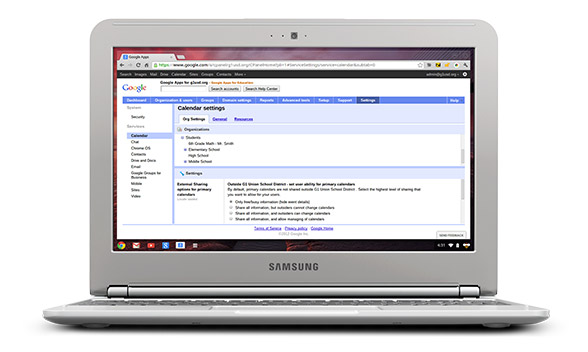 Manage 10s, 100s, even 1000s of Chromebooks with ease
The web-based management console makes it easy to centrally configure, track, and manage a school or district-wide fleet of Chrome devices and users.
Create user groups
Apply policies, apps and settings to different sets of users. Group students by grade level or subject. Separate students and faculty.
Pre-install and block apps
Blacklist, whitelist or pre-install apps, extensions and URLs.
Track assets
Assign devices to specific students and faculty and get configuration and usage reports.
Manage user access
Control who uses your Chrome devices: prevent outside users from logging in, disable Guest Mode, or designate specific types of users (like teachers) within your domain that can use a device.
Configure network access
Set network and proxy settings to make it easy for users to get up and running and ensure that they're protected by web filters and firewalls.
Customise user features
Modify user settings like bookmark and app sync across computers and show some school spirit on your devices with customised Chrome desktop themes.